Thursday, June 30, 2011
This has been a BUSY summer, so far! I completed and published my ebook,
The Capsule Wardrobe Book: Signature Style Essentials for Plus Size Fashionistas
.
My Capsule Wardrobe Challenge & Two Blog Challenges
...
I participated in my own
capsule wardrobe challenge
with
dresses and skirts
and in two blog challenges, The Ultimate Blog Challenge and the 31 Days Blog Challenge. I had a great time and learned a lot, but often felt like my head was spinning as I went from one blog task to the next.
So I'm ready for a rest! For the remainder of this summer, I will be publishing posts three times a week, on Mondays, Wednesdays and Fridays...
Real Momma, Real Style and What I Wore Wednesdays
...
Each Monday, I will linkup with Nina at
Momma Go Round
and share with you what's been happening with my own summer capsule wardrobe and any insights I am gaining about what to wear & what's not that into me. And I will link to that post on Wednesdays for the
WIWW weekly extravaganza
. Join us and share what you've been wearing!
The Beauty of Different
...
Each week, I will be taking a look at the wisdom in this book and sharing it with you. She also has great videos at her blog and I may share some of them with you, as well.
The 3 in 30 Challenge
...
As always, each week on Friday, I will take three goals I have chosen for that month and share how I am doing with them. It is never too late to
join us
and believe me, the weekly accountability
really helps
!
How's your summer going? (Summer, here I come...)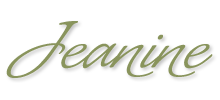 The Capsule Wardrobe Book
Discover Your Personal Style
What's Your Dressing Your Truth Type?
Contact Me
I help plus-sized women who don't feel beautiful in their clothes discover their perfect style & create a closet filled with clothes they love that love them back!
"I thought I didn't feel good in my clothes because I was not my ideal weight. I am still not my ideal weight, but since learning how to dress my truth I feel like I look good. I haven't felt that way for years. And all thanks to this remarkable new way of seeing myself." –Michelle, posting on Carol Tuttle's Facebook wall.
I am an author, faerie whisperer, moon priestess, healer and spiritual director who helps women come home to themselves and create the magical, mystical and enchanted lives they are meant to have. Working privately or in a group, I create virtual retreats, rituals & healing meditations for women who are ready to heal whatever has been getting in the way of creating the life that's waiting for them. Becoming yourself is a spiritual calling. And it makes me happy to help you answer the call.
View my complete profile

Growing out the Gray

3 years ago

What to Do When.....

3 years ago

J Peterman Catalog - Men's Fall 2011 (1)

4 years ago

Dress Your Truth & Wardrobe Remix Squidoo Lenses

Labels
12 Simple Separates
3 in 30
30 Day Wardrobe Challenge
30 for 30 Remix
Beauty Profiling
Carol Tuttle
Closet Remix
Core Wardrobe
Define Your Style
Defining Personal Style
Dressing Your Truth
Energy Profiling
Facial Profiling
Fashion Advice
Find Your Signature Style
Makeovers
Marie Claire
My Dressing Your Truth Experience
My Energy Profile
Plus Size Style
Project 333
remember who you are
Six Items or Less
Type 2
Type Four
Type One
Wardrobe Remix