Tuesday, November 1, 2011
...
That I've Never Actually Worn!
Perfect for a
dressing your truth type 3
, but alas, I don't own it :).
What are you wishing to wear that you don't yet own?
~*~*~*~*~*~*~*~*~*~*~*~*~*~*~*~*~*~
Build your fall capsule wardrobe around your
~*~*~*~*~*~*~*~*~*~*~*~*~*~*~*~*~*~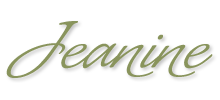 The Capsule Wardrobe Book
Discover Your Personal Style
What's Your Dressing Your Truth Type?
Contact Me
I help plus-sized women who don't feel beautiful in their clothes discover their perfect style & create a closet filled with clothes they love that love them back!
"I thought I didn't feel good in my clothes because I was not my ideal weight. I am still not my ideal weight, but since learning how to dress my truth I feel like I look good. I haven't felt that way for years. And all thanks to this remarkable new way of seeing myself." –Michelle, posting on Carol Tuttle's Facebook wall.
Spiritual alchemist, mystic, faerie priestess and shaman, wisdom guide, crystal healer, spiritual aromatherapist, certified holistic health practitioner, lover of Frosted Flakes, sweet tea, shortbread cookies, and apple pie a la mode, tea enthusiast, INFP, write-at-home (occasionally tired & cranky) Waldorf homeschooling mom. Becoming yourself is a spiritual calling. And my mission is to help you answer the call.
View my complete profile


Dress Your Truth & Wardrobe Remix Squidoo Lenses

Labels
12 Simple Separates
3 in 30
30 Day Wardrobe Challenge
30 for 30 Remix
Beauty Profiling
Carol Tuttle
Closet Remix
Core Wardrobe
Define Your Style
Defining Personal Style
Dressing Your Truth
Energy Profiling
Facial Profiling
Fashion Advice
Find Your Signature Style
Makeovers
Marie Claire
My Dressing Your Truth Experience
My Energy Profile
Plus Size Style
Project 333
remember who you are
Six Items or Less
Type 2
Type Four
Type One
Wardrobe Remix