Wednesday, October 12, 2011
Save Money by Starting Your Fall Capsule Wardrobe w/ What You Already Have
...
In the
first post in this series
, I suggested looking for love in your closet. If you can identify just a few basic pieces that you absolutely adore, they can form the foundation for your fall wardrobe.
What I did was identify the pants first: an olive green pair, a chocolate brown pair and a camel pair. Then, the tiger lily skirt, tank maxi dress and brown dress. As carryover from summer, I had a few tank tops (brown, green and coral) and a few cardigans: an ivy green one, a brown lace one, and coral one. So three of just about everything!
How many of each do you have?
Choose Your Favorite Colors & Add Them to Your Fall Capsule Wardrobe
...
I decided that since my favorite colors were burnt orange, red orange and brown, that most of what I would add would be in those colors. But I also wanted to experiment with yellow, and chose a few things in the honey bee color from Coldwater Creek.
My goal was to add several more cardigans and some long-sleeved shirts. But our fall weather here takes a long time to settle in, so I also chose some tank tops in warm colors for the weeks when the calendar might say fall but the temps wouldn't.
How Big a Fall Capsule Wardrobe Do You Need?
...
In all, I added four cardigans, one duster, four 3/4 or long-sleeved pullover shirts and three tank tops. My colors were burnt umber, ember, red ochre, dark brown, burnt orange and green.
I also added a dark brown corduroy jacket, and a camel pair of corduroy pants to have in reserve for when it starts to get colder. I have my eye on a long-sleeved russet sweater dress from J. Jill for cold weather but haven't purchased it yet.
I know they will all fit in well with what I already have! I added 14 or 15 pieces to the 12 pieces I already had. That might be a little more than I need but keep in mind that many of those pieces will be used for winter, too.
What have you begun to add to your fall capsule wardrobe? How many do you think you will need?
Read More about How to Create a Month of Outfits w/ Your Fall Capsule Wardrobe
...
Linking up today with
Rolled Up Pretty
...
~*~*~*~*~*~*~*~*~*~*~*~*~*~*~*~*~*~
Make your fall capsule wardrobe even better…
~*~*~*~*~*~*~*~*~*~*~*~*~*~*~*~*~*~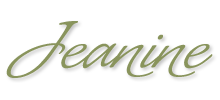 The Capsule Wardrobe Book
Discover Your Personal Style
What's Your Dressing Your Truth Type?
Contact Me
I help plus-sized women who don't feel beautiful in their clothes discover their perfect style & create a closet filled with clothes they love that love them back!
"I thought I didn't feel good in my clothes because I was not my ideal weight. I am still not my ideal weight, but since learning how to dress my truth I feel like I look good. I haven't felt that way for years. And all thanks to this remarkable new way of seeing myself." –Michelle, posting on Carol Tuttle's Facebook wall.
I am an author, faerie whisperer, moon priestess, healer and spiritual director who helps women come home to themselves and create the magical, mystical and enchanted lives they are meant to have. Working privately or in a group, I create virtual retreats, rituals & healing meditations for women who are ready to heal whatever has been getting in the way of creating the life that's waiting for them. Becoming yourself is a spiritual calling. And it makes me happy to help you answer the call.
View my complete profile

Life Lately : The Wednesday Blog Hop..

17 hours ago

Yum For All with Annie's Homegrown

23 hours ago

Growing out the Gray

3 years ago

What to Do When.....

3 years ago

J Peterman Catalog - Men's Fall 2011 (1)

4 years ago

Dress Your Truth & Wardrobe Remix Squidoo Lenses

Labels
12 Simple Separates
3 in 30
30 Day Wardrobe Challenge
30 for 30 Remix
Beauty Profiling
Carol Tuttle
Closet Remix
Core Wardrobe
Define Your Style
Defining Personal Style
Dressing Your Truth
Energy Profiling
Facial Profiling
Fashion Advice
Find Your Signature Style
Makeovers
Marie Claire
My Dressing Your Truth Experience
My Energy Profile
Plus Size Style
Project 333
remember who you are
Six Items or Less
Type 2
Type Four
Type One
Wardrobe Remix