Thursday, September 1, 2011
My Fall Capsule Wardrobe
...
I'm excited to get started!! As I mentioned in yesterday's post, I only have 15 of my 20 pieces for this
Twenty Twenty Wardrobe Remix
, and am hoping to get the ones I ordered soon!! But I did segregate all of the ones I had in my closet...
My First Outfit for the Fall Capsule Wardrobe Challenge
...
And here I am in the first of my twenty
soft autumn
,
dressing your truth type 3
outfits...
Linking Up Next Week for Your Fall Capsule Outfit Posts
...
Starting next Monday at this blog, my
Seasonal Color Analysis blog
and
Claire O'Mara's blog
, you can share your own Twenty Twenty outfit posts. Check back here each week for our linkup.
What did you decide to wear today?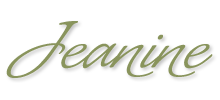 The Capsule Wardrobe Book
Discover Your Personal Style
What's Your Dressing Your Truth Type?
Contact Me
I help plus-sized women who don't feel beautiful in their clothes discover their perfect style & create a closet filled with clothes they love that love them back!
"I thought I didn't feel good in my clothes because I was not my ideal weight. I am still not my ideal weight, but since learning how to dress my truth I feel like I look good. I haven't felt that way for years. And all thanks to this remarkable new way of seeing myself." –Michelle, posting on Carol Tuttle's Facebook wall.
I am an author, faerie whisperer, moon priestess, healer and spiritual director who helps women come home to themselves and create the magical, mystical and enchanted lives they are meant to have. Working privately or in a group, I create virtual retreats, rituals & healing meditations for women who are ready to heal whatever has been getting in the way of creating the life that's waiting for them. Becoming yourself is a spiritual calling. And it makes me happy to help you answer the call.
View my complete profile

Life Lately : The Wednesday Blog Hop..

19 hours ago

Growing out the Gray

3 years ago

What to Do When.....

3 years ago

J Peterman Catalog - Men's Fall 2011 (1)

4 years ago

Dress Your Truth & Wardrobe Remix Squidoo Lenses

Labels
12 Simple Separates
3 in 30
30 Day Wardrobe Challenge
30 for 30 Remix
Beauty Profiling
Carol Tuttle
Closet Remix
Core Wardrobe
Define Your Style
Defining Personal Style
Dressing Your Truth
Energy Profiling
Facial Profiling
Fashion Advice
Find Your Signature Style
Makeovers
Marie Claire
My Dressing Your Truth Experience
My Energy Profile
Plus Size Style
Project 333
remember who you are
Six Items or Less
Type 2
Type Four
Type One
Wardrobe Remix