Wednesday, September 7, 2011
Do you know your
dressing your truth type
?
You probably know already that for almost a year, I was convinced that I was a dressing your truth type 2 when I am actually a
dressing your truth type 3
. To read my story about that, click that link. What I discovered is that I had been hiding out in type 2, which is my secondary.
If you have been reading along in this blog but don't yet feel sure of your type, I have two suggestions that may help you identify your dressing your truth type.
Listen to These Videos…
Each video describes that type's thought processes and may help you recognize yourself if other descriptions of that type did not seem like you. I think that even though we may be able to hide out in our secondaries, and not be aware of our true nature, we can't control our natural thought processes.
Type 1
Type 2
Type 3
Type 4
You may find that there is more than one type that seems to resonate with you. That may mean that one is your primary energy and the other is your secondary. The one where you have the strongest "aha" may be your type and the other may be a support for you.
But give yourself time to process the information in both and let it settle, and then, see which one fits best. It may not be the one you initially thought was primary.
Consider Whether or not Your Coloring is Warm or Cool…
I'm being a bit of a renegade here, mentioning something that seems more connected to
seasonal color analysis
than the typical strategies for finding your
dressing your truth type
, but T1s and T3s are warm and T2s and T4s are cool, so if you do know your coloring, it might help you narrow down the possibilities.
Here are some ways to begin to determine whether you have warm or cool coloring…
(1) Look at the underside of your wrist and see if your veins look more green (warm) or blue (cool).
(2) Does your hair or has your hair ever had reddish tones (warm) or does your hair have more ash tones (cool)?
(3) Does your skin seem more golden (warm) or more pink or red (cool)?
Once you feel sure of which you are, go back and watch those two videos again and see which one sounds more like you.
And then, let me know in the comments section which type you think you might be!
(I'm "sharing my awesome" with
Momma Made it Look Easy
this week. Why don't you share an awesome post, too?)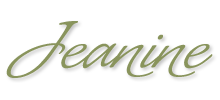 The Capsule Wardrobe Book
Discover Your Personal Style
What's Your Dressing Your Truth Type?
Contact Me
I help plus-sized women who don't feel beautiful in their clothes discover their perfect style & create a closet filled with clothes they love that love them back!
"I thought I didn't feel good in my clothes because I was not my ideal weight. I am still not my ideal weight, but since learning how to dress my truth I feel like I look good. I haven't felt that way for years. And all thanks to this remarkable new way of seeing myself." –Michelle, posting on Carol Tuttle's Facebook wall.
I am an author, faerie whisperer, moon priestess, healer and spiritual director who helps women come home to themselves and create the magical, mystical and enchanted lives they are meant to have. Working privately or in a group, I create virtual retreats, rituals & healing meditations for women who are ready to heal whatever has been getting in the way of creating the life that's waiting for them. Becoming yourself is a spiritual calling. And it makes me happy to help you answer the call.
View my complete profile

Growing out the Gray

3 years ago

What to Do When.....

3 years ago

J Peterman Catalog - Men's Fall 2011 (1)

4 years ago

Dress Your Truth & Wardrobe Remix Squidoo Lenses

Labels
12 Simple Separates
3 in 30
30 Day Wardrobe Challenge
30 for 30 Remix
Beauty Profiling
Carol Tuttle
Closet Remix
Core Wardrobe
Define Your Style
Defining Personal Style
Dressing Your Truth
Energy Profiling
Facial Profiling
Fashion Advice
Find Your Signature Style
Makeovers
Marie Claire
My Dressing Your Truth Experience
My Energy Profile
Plus Size Style
Project 333
remember who you are
Six Items or Less
Type 2
Type Four
Type One
Wardrobe Remix