Monday, August 15, 2011
Capsule Travel Wardrobe for "Celebrate Your Beauty" Conference
...
Final Plans: What I Will Wear
...
I thought I would have every outfit planned, but have to confess that I am still waffling on an outfit for the one of the days. I am firm about what I will wear on the plane coming and going, and I have decided which dress to wear to the dance. *cough*
It's not either of the ones I asked you all to vote on, LOL!...
So that's a definite, along with the plane rides, but what am I going to wear during the rest of the conference.
But here are the likely possibilities...
I need three outfits, one for Thursday night, one for all day Friday and one for all day Saturday. What do you think of my choices? Feel free to suggest which three you would choose.
Note:
Next week, I will post on Monday about things I've learned this summer about creating a summer capsule wardrobe. I will have just returned from the
Celebrate Your Beauty conference
but will not have uploaded my pics or even have collected my thoughts about what a fabulous experience it was.
So stay tuned for the following week when I will post a "
Celebrate Your Beauty
" Real Momma, Real Style!
What I've Been Wearing: Last Week's Summer Capsule Wardrobe
...
There were several great things that happened last week: I got a great start on my homeschool planning for next year, I was certified as a
color analyst
, my son got a guitar from Young Explorers, I tried a daring new color (tiger lily, from J.Jill) and we went to my mom's house to have brunch and hang out with her for the afternoon.
Linking Up to See Your Summer Capsule Wardrobe
...
I am linking up today with Nina at
Momma Go Round
for
Real Momma, Real Style
...
And, as always, on Wednesday, I will be linking up with the lovely Lindsey from
The Pleated Poppy
for
What I Wore Wednesday
and Claire for Fashion Wednesdays.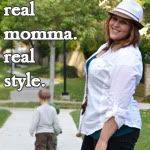 ~*~*~*~*~*~*~*~*~*~*~*~*~*~*~*~*~*~*~*~*~
~*~*~*~*~*~*~*~*~*~*~*~*~*~*~*~*~*~*~*~*~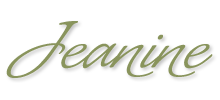 The Capsule Wardrobe Book
Discover Your Personal Style
What's Your Dressing Your Truth Type?
Contact Me
I help plus-sized women who don't feel beautiful in their clothes discover their perfect style & create a closet filled with clothes they love that love them back!
"I thought I didn't feel good in my clothes because I was not my ideal weight. I am still not my ideal weight, but since learning how to dress my truth I feel like I look good. I haven't felt that way for years. And all thanks to this remarkable new way of seeing myself." –Michelle, posting on Carol Tuttle's Facebook wall.
I am an author, faerie whisperer, moon priestess, healer and spiritual director who helps women come home to themselves and create the magical, mystical and enchanted lives they are meant to have. Working privately or in a group, I create virtual retreats, rituals & healing meditations for women who are ready to heal whatever has been getting in the way of creating the life that's waiting for them. Becoming yourself is a spiritual calling. And it makes me happy to help you answer the call.
View my complete profile

CAMP Fossil

17 hours ago

Freckles

2 days ago

Growing out the Gray

3 years ago

What to Do When.....

3 years ago

J Peterman Catalog - Men's Fall 2011 (1)

4 years ago

Dress Your Truth & Wardrobe Remix Squidoo Lenses

Labels
12 Simple Separates
3 in 30
30 Day Wardrobe Challenge
30 for 30 Remix
Beauty Profiling
Carol Tuttle
Closet Remix
Core Wardrobe
Define Your Style
Defining Personal Style
Dressing Your Truth
Energy Profiling
Facial Profiling
Fashion Advice
Find Your Signature Style
Makeovers
Marie Claire
My Dressing Your Truth Experience
My Energy Profile
Plus Size Style
Project 333
remember who you are
Six Items or Less
Type 2
Type Four
Type One
Wardrobe Remix