Friday, August 26, 2011
(1) I'm a What???
...
This goal was about choosing what I would pack for Celebrate Your Beauty, the first annual
Dressing Your Truth
conference, and deciding on what to wear.
Here are some of the pictures of me taken while there…
Though I had a blast at the conference, and ended up taking with me exactly what I most wanted to wear, an amazing thing happened while there that has eclipsed both of those experiences. I was draped while there in the colors for all four types and I discovered that I am a dressing your truth type 3, not a dressing your truth type 2!!!
Why I Got Draped at the Dressing Your Truth Conference…
Though I dove head first into all things type 2, from the very beginning, I was pairing everything I wore with brown to make the colors more palatable to me.
(Do you notice that all those pics have a sort of grey cast to them? That's what happens when you dress like a dressing your truth type 2 but you aren't one. I didn't know that and didn't see it, but I do now.)


I was determined to make it work but at the same time, was constantly drawn to the type 3 colors and outfits I saw.
And after a few months of participation in the discussions on the Dressing Your Truth forum, I began to realize that I was different than the other type 2 women. They were a kinder and gentler group than I and that disparity started to nag at me. I couldn't relate to some of the things they said.
Why was that, I wondered. Was I a bad type 2? When was I going to feel the type 3 calm I kept hearing about and why hadn't I felt it yet?
In general, I began to feel like something was wrong in my type 2 experience and I got tired of dressing like one. I was still trying to make it work, but I was losing steam.
Then I discovered color analysis and dove into it, hoping to discover some colors I could wear that I would like better. I did and they were much warmer, much to my delight. But that seemed to conflict with being a type 2.
How did I resolve that conflict? Cheating and rebellion (very type 3 of me as I later found out). I decided to wear the warmer soft autumn colors I had been told I could wear when I was analyzed.
But then it became time to plan for the conference. I couldn't wear those warm colors there, could I? Hence my difficulty deciding what to pack!
One of my lovely type 2 forum friends, Michelle, when I admitted my conflict, encouraged me to pack what I wanted to (tiger lily), even if it wasn't "type 2." And she suggested that if I were so unhappy w/ the type 2 colors and style, I might not be a type 2, something that had not occurred to me.
When I got to the conference with my renegade coral and tiger lily capsule wardrobe, she informed me that she had asked one of the Dressing Your Truth experts (Anne) to drape me and she did indeed do so that first night.
Before that even happened, the type 2 women I met told me that just experiencing my energy confirmed for them that I was not a type 2, but they thought I was probably a dressing your truth type 1, instead.
We were all surprised to discover that I was a dressing your truth type 3!

Go back and look at all those pics, of Michelle and Anne and these women above. They are all type 2s. Now look at my pics and see if you can see what's different.

Yes, they are Caucasian and I am African-Anerican but beyond that, see how sweet and kind they look? It's all over them! But now, look at my pics. I know I am not that sweet :).
So Why Didn't I Know I Was a Dressing Your Truth Type 3?...
Or, in other words, what the heck's the matter with me?
Well, the first thing you should know is that I am a secondary type 2, and many of us live in our secondaries, so we recognize those characteristics and descriptions more when we hear them. As children, many of us are rejected for being ourselves. Sounds too simple, maybe, but it's true!
We then may make an unconscious decision to be whatever will meet with approval and acceptance, and if we do that long enough, we come to believe that that's who we are. Our first try is often our secondary nature, and if that works, we live there.
I also think that being a secondary type 2 softens your features, which may make it difficult to see the angularity and asymmetry characteristic of type 3s. Being overweight probably did that as well.
Now that I know I am a type 3, the evidence that I am, in terms of character and personality traits, has been flooding my mind for days.
Dressing Your Truth Type 3: Quintessentially Me…
Here's a video I watched for the first time a few nights ago that defines me so well it makes me wish I had seen it much sooner.
This is quintessential, Jeanine in her natural habitat, a day in the life! Had I seen this video when I was just beginning to question my type, would I have recognized it as the defining characteristic that it is? I don't know.
When I told my son about it and started that last "if" question, he cut me off before I could finish (in typical excited type 1 style) and said, "you would have thought you were a 2/3 even sooner!" The wisdom of children!
One word used to describe type 3s is "sure" and I tell you, I was SURE I was a type 2!
Anyway, I'm not sure it makes much sense to play Monday morning quarterback, but I think my doing so is a natural part of my grief in realizing I have lost a year to trying very hard to be a type 2. The line from the Barry Manilow song about all the wasted time has been playing on the radio in my head for days.
(2) Dressing Your Truth Type 3 Journey Begins: Creating a Type 3 Fall Capsule Wardrobe…
So now the journey begins again! And this blog will shift a bit as I begin to dress my truth as a type 3. Creating my fall capsule wardrobe will look very different than it would have if I were still thinking I was a type 2. As always, I will share my experiences with you.
Join us for the
Twenty Twenty September
fall capsule wardrobe remix challenge!
(3) Preparing for Homeschooling…
Well, I am just beginning to get back to that as I have spent most of the week on vacation. I think I will finish most of the planning by the end of this month, but may still have a bit to do as next month begins. So I may add it on to next month's goal list.
Do you know your goals for next month yet?
~*~*~*~*~*~*~*~*~*~*~*~*~*~*~*~*~*~*~*~*~*~
~*~*~*~*~*~*~*~*~*~*~*~*~*~*~*~*~*~*~*~*~*~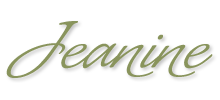 The Capsule Wardrobe Book
Discover Your Personal Style
What's Your Dressing Your Truth Type?
Contact Me
I help plus-sized women who don't feel beautiful in their clothes discover their perfect style & create a closet filled with clothes they love that love them back!
"I thought I didn't feel good in my clothes because I was not my ideal weight. I am still not my ideal weight, but since learning how to dress my truth I feel like I look good. I haven't felt that way for years. And all thanks to this remarkable new way of seeing myself." –Michelle, posting on Carol Tuttle's Facebook wall.
I am an author, faerie whisperer, moon priestess, healer and spiritual director who helps women come home to themselves and create the magical, mystical and enchanted lives they are meant to have. Working privately or in a group, I create virtual retreats, rituals & healing meditations for women who are ready to heal whatever has been getting in the way of creating the life that's waiting for them. Becoming yourself is a spiritual calling. And it makes me happy to help you answer the call.
View my complete profile

GIRL Time

21 hours ago

Freckles

5 days ago

Growing out the Gray

3 years ago

What to Do When.....

3 years ago

J Peterman Catalog - Men's Fall 2011 (1)

4 years ago

Dress Your Truth & Wardrobe Remix Squidoo Lenses

Labels
12 Simple Separates
3 in 30
30 Day Wardrobe Challenge
30 for 30 Remix
Beauty Profiling
Carol Tuttle
Closet Remix
Core Wardrobe
Define Your Style
Defining Personal Style
Dressing Your Truth
Energy Profiling
Facial Profiling
Fashion Advice
Find Your Signature Style
Makeovers
Marie Claire
My Dressing Your Truth Experience
My Energy Profile
Plus Size Style
Project 333
remember who you are
Six Items or Less
Type 2
Type Four
Type One
Wardrobe Remix