Thursday, March 3, 2011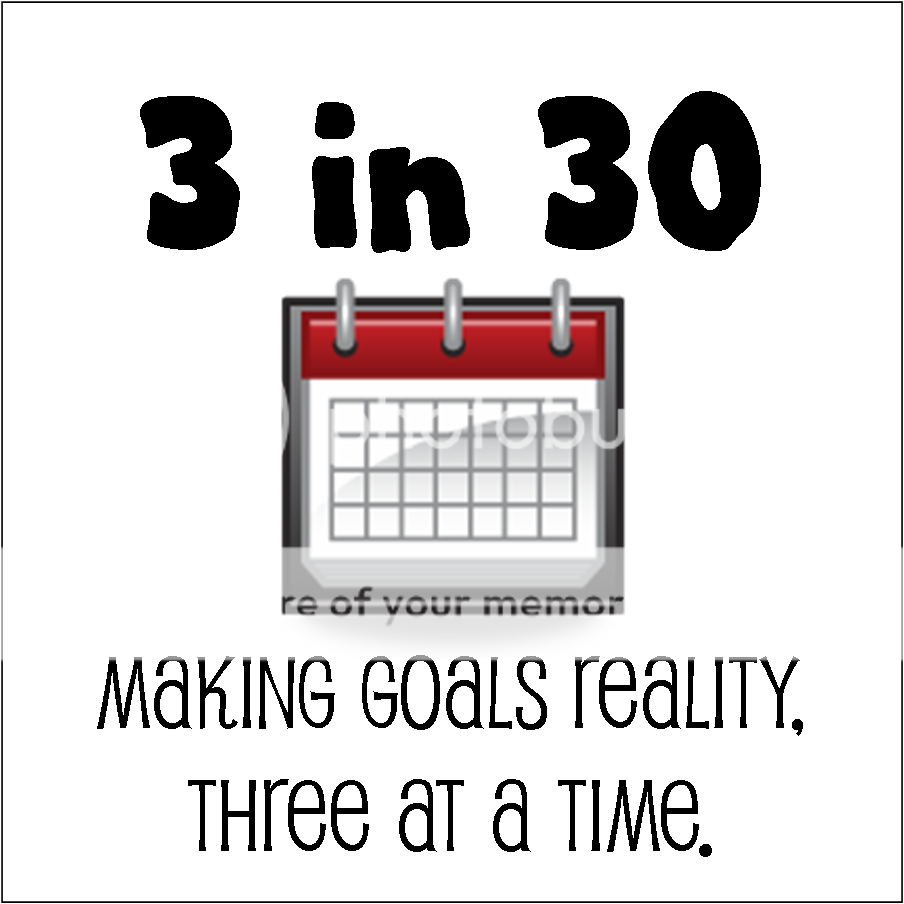 My Goals for March
This month, I am giving myself a break: no extreme focus on my ongoing sleep challenge. Whatever happens, happens!
And the blogging thing continues, and in fact, I will be participating in a blog challenge, using the 31 Days to Build a Better Blog book.
But I don't want to make that one of my goals (even if it is). Because my goal #3 is reaching critical status.
Three All-New Goals…
(1) Choose three outfits (items) a week for my upcoming
Project 333
challenge in April. My plan is to try out five outfits a week this month (although it's a 30-day challenge, I am going to take weekends off, I think) and pick my three favorites from them. Then, at month's end, I'll have a capsule of 12 for my
3-month Project 333 extravaganza
.
(2) Use this 30 for 30 Remix to identify/clarify my signature style. From the last challenge, I got pretty clear on long, flowing maxi skirts and dresses. But I want to continue experimenting with outfits to see what else is part of my preferred style.
(3) Take weekends off and nurture my relationships with myself and my family. We don't need to mention that ugly word (*cough* workaholism *cough*), but I have a hard time stopping myself from working, even on weekends.
How This Week Went
(1) I loved all three outfits, so far, so I am sure about several pieces for the next challenge...
(2) So far, I am confirming my love of maxi skirts, but it's still too new to get much more insight yet. Going well, though.
(3) Well, if the
week
is anything to go by, I don't know what will happen for family & "me" time this weekend. *Fingers crossed and prayers said*
What are
your
goals this month and how's it going, so far? Good luck with them!
7 Fashion Myths Exposed
Discover Your Style
Discover Your Energy Profile
How to Dress Your Truth
Contact Me
"When you are not dressing your truth, you send a message that conflicts with who you truly are. What you are wearing sends a message to other people which influences their first impression of you. You may be judged in a negative light because your true nature is not being honored by your appearance."
~~Carol Tuttle
Spiritual alchemist, mystic, faerie priestess and shaman, wisdom guide, crystal healer, spiritual aromatherapist, certified holistic health practitioner, lover of Frosted Flakes, sweet tea, shortbread cookies, and apple pie a la mode, tea enthusiast, INFP, write-at-home (occasionally tired & cranky) Waldorf homeschooling mom. Becoming yourself is a spiritual calling. And my mission is to help you answer the call.
View my complete profile


Dress Your Truth & Wardrobe Remix Squidoo Lenses

Labels
12 Simple Separates
3 in 30
30 Day Wardrobe Challenge
30 for 30 Remix
Beauty Profiling
Carol Tuttle
Closet Remix
Core Wardrobe
Define Your Style
Defining Personal Style
Dressing Your Truth
Energy Profiling
Facial Profiling
Fashion Advice
Find Your Signature Style
Makeovers
Marie Claire
My Dressing Your Truth Experience
My Energy Profile
Plus Size Style
Project 333
remember who you are
Six Items or Less
Type 2
Type Four
Type One
Wardrobe Remix