Monday, November 30, 2015
The End of a Great 30-Day Challenge
Today is the last day, and I have to say that I really enjoyed it!!
I didn't quite manage to get dressed every day (I never do!) and neither did I wear almost everything in my closet, as I'd thought I might. But it was fun and it did serve a purpose.
I learned which outfits love me as much as I love them, and which ones I should probably leave alone. I learned that, in general, scarves and cardigan dusters will be my new best friends, and that the mirror in my room tells me lies, because I always look better there than I do in the pics my son takes.
Here are Some of My Favorites
If any of you participated in the challenge, how was your experience? Did you find any new favorites in your closet?
I've loved being here at this blog again this month. And I'm hoping maybe type 3 newbies will get some ideas from seeing a month's worth of outfits.
If you want to stay connected, you can find me blogging at
Midlife Makeover
.
Have a wonderful holiday season!
Love to you!!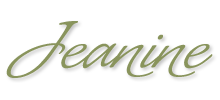 Midlife Makeover
Discover Your Personal Style
What's Your Dressing Your Truth Type?
Contact Me
I help plus-sized women who don't feel beautiful in their clothes discover their perfect style & create a closet filled with clothes they love that love them back!
"I thought I didn't feel good in my clothes because I was not my ideal weight. I am still not my ideal weight, but since learning how to dress my truth I feel like I look good. I haven't felt that way for years. And all thanks to this remarkable new way of seeing myself." –Michelle, posting on Carol Tuttle's Facebook wall.
I am an author, faerie whisperer, moon priestess, healer and spiritual director who helps women come home to themselves and create the magical, mystical and enchanted lives they are meant to have. Working privately or in a group, I create virtual retreats, rituals & healing meditations for women who are ready to heal whatever has been getting in the way of creating the life that's waiting for them. Becoming yourself is a spiritual calling. And it makes me happy to help you answer the call.
View my complete profile

Dress Your Truth & Wardrobe Remix Squidoo Lenses

Labels
12 Simple Separates
3 in 30
30 Day Wardrobe Challenge
30 for 30 Remix
Beauty Profiling
Carol Tuttle
Closet Remix
Core Wardrobe
Define Your Style
Defining Personal Style
Dressing Your Truth
Energy Profiling
Facial Profiling
Fashion Advice
Find Your Signature Style
Makeovers
Marie Claire
My Dressing Your Truth Experience
My Energy Profile
Plus Size Style
Project 333
remember who you are
Six Items or Less
Type 2
Type Four
Type One
Wardrobe Remix